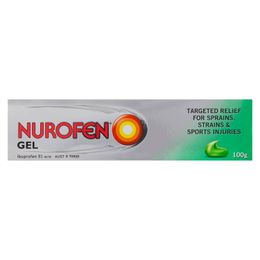 This easy to apply, non-greasy odourless gel helps provide relief from pains, sprains, strains and sports injuries. It contains 5% ibuprofen - well-known for its anti-inflammatory properties.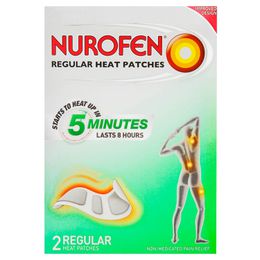 Use Nurofen Heat Patches for up to 8-hours of warming relief of muscular pain and stiffness of the back, neck, shoulders or other muscular areas, without the need for medicines.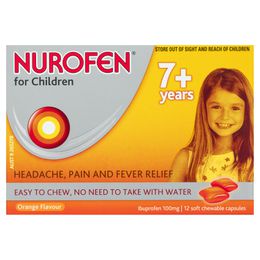 Headache, pain & fever relief in easy to chew format. No need to take with water.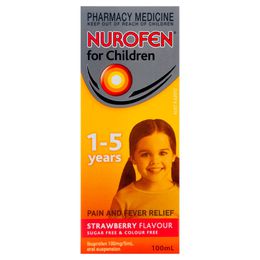 Fast acting to help reduce your child's fever quickly.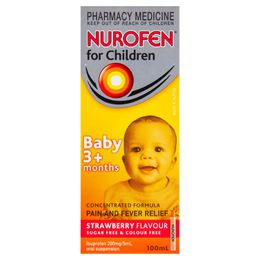 Give your little one fast and effective pain and fever relief.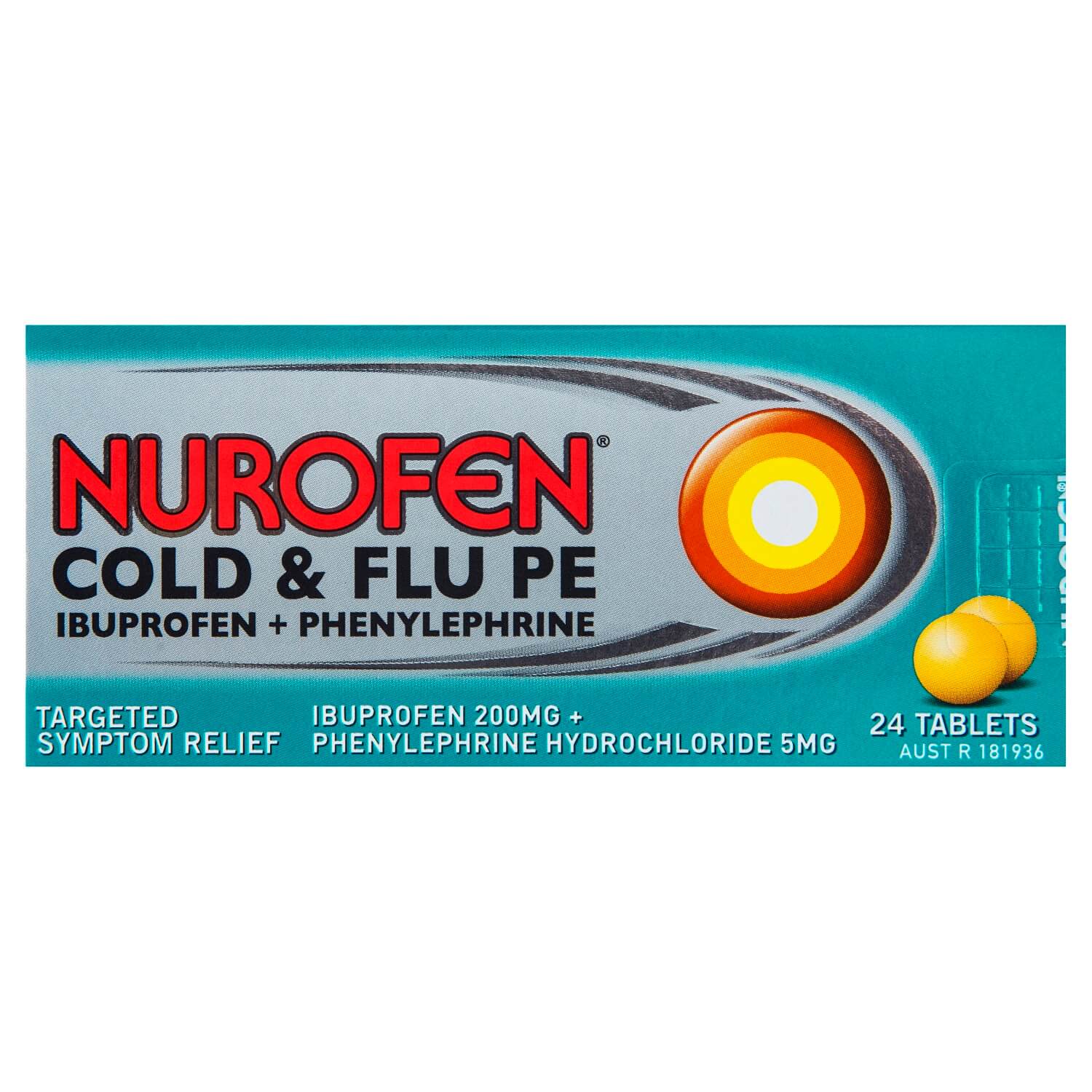 Nurofen Cold & Flu PE provides fast effective temporary relief of cold and flu symptoms without causing drowsiness.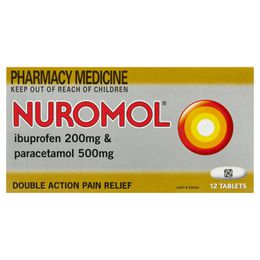 Nuromol tablets combine the power of two active ingredients - ibuprofen and paracetamol in one tablet providing superior pain relief* for up to 8 hours. *vs 1000mg regular paracetamol. Mehlisch et al 2010. Sponsored by RB.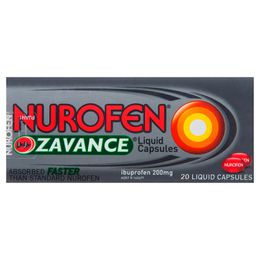 Nurofen Zavance is absorbed faster than standard Nurofen.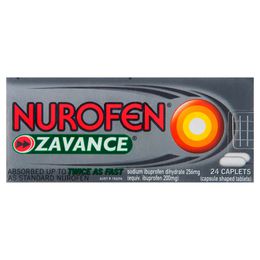 Nurofen Zavance is absorbed up to twice as fast as standard Nurofen*.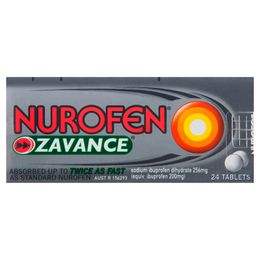 Effective pain relief that is absorbed faster than standard Nurofen*.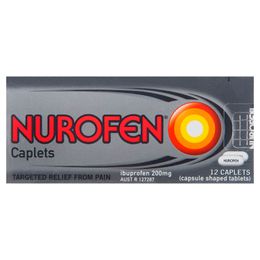 Nurofen Caplets have the same pain-relieving strength as Nurofen Tablets but are oval in shape.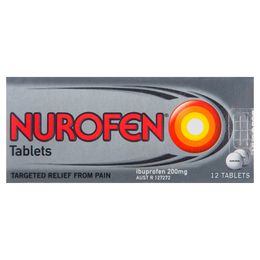 Nurofen tablets help to reduce inflammation and provide relief from pain for up to 8 hours based on a 2 tablet dose.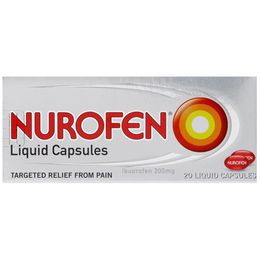 Absorbed quickly for a targeted pain solution.