Effective joint pain, neck pain, arthritis pain and back pain relief can be hard to find. Nurofen's ibuprofen gel and heat patch can help ease muscular pain or sports injuries. From low back pain up to shoulder pain, Nurofen has got you covered. Explore the range below.
Always read the label. Use only as directed. Incorrect use may be harmful. If symptoms persist see your healthcare professional.
This easy to apply, non-greasy odourless gel helps provide relief from pains, sprains, strains and sports injuries. It contains 5% ibuprofen - well-known for its anti-inflammatory properties.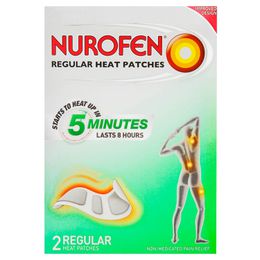 Use Nurofen Heat Patches for up to 8-hours of warming relief of muscular pain and stiffness of the back, neck, shoulders or other muscular areas, without the need for medicines.