There's nothing worse than when your child is restless because of a fever. FeverSmart Temperature Monitor lets you check your baby's temperature from your phone or tablet. Using the ultra-sensitive FeverSmart child thermometer patch together with the FeverSmart app, you can log changes to your child's temperature as well as other symptoms in real time. With FeverSmart Temperature Monitor, tracking your child's temperature has never been easier.
Always read the label. Use only as directed. FeverSmart Temperature Monitor does not contain medicine. If you are concerned about your child's fever see your healthcare professional.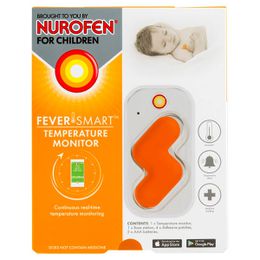 Now you can feel in control of your child's fever with the FeverSmart Temperature Monitor from Nurofen for Children.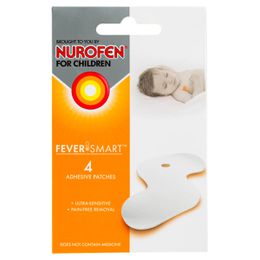 Nurofen for Children FeverSmart Adhesive Patches are ultra-sensitive and designed for pain-free removal.